How Do You Value Your Time?
Updated:
Quiz with Valuable Insights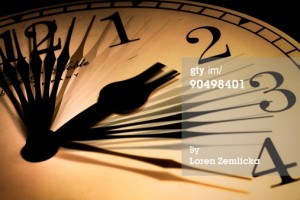 Where Did The Time Go?
Thought provoking and valuable checklist of 55 questions and
observations about time… and the lack thereof.
It's a poster in a checklist format by award-winning author,
Frank Sonnenberg, considered
a thought leader in the corporate and small business world.
Reference
Frank SonnenbergOnline.com/Posters
http://tinyurl.com/q2fxrhv
Takeaway: Use your answers to Where Did The Time Go?
to spot problem areas and identify ways to improve.
Consider making
your own checklist
poster, based on you answers…
AIIP.org
Experts Suggest
3 Insightful Resources about Time…
And note that residents in states across the U.S.
have different perceptions.

Business Insider.com
How Different Cultures Understand Time
http://tinyurl.com/nedkadl
YouTube
German versus Mexican Culture: viewpoints on time.
https://www.youtube.com/watch?v=uzTDdru1GwM

Time Perception Among Navajo American Indians
and Its Relation to Academic Success
http://wirelesshogan.com/key_issues/navajo_time_perception
Dee Adams is the author
of Finding Your Niche: Discover…
http://wp.me/P3Kr4S-U